Focus on Photographs Round-up
Are you fortunate enough to have photographs of your ancestors? Even just 1 or 2? If so, you know how much family photographs add to your research experience.
This month we have been focusing on our family heirloom photographs. We've explored how to identify a photograph and the individuals in it. We've looked at case studies of photographs. We've explored how to safely store our heirloom photographs. You will find these other photo related posts helpful, too.
Round Up of Are You My Cousin?'s Previously Popular Photo Related Posts
Using Flickr to Identify Your Ancestors
4 Tips to Identify Unknown Family Photographs
Use Google Image Search in Your Genealogy Research
Photographs=Conversation Starters
Discovering Family History Hidden in Photographs
Tuesday's Tip – How to Label a Photograph
Surprising Details in an Ancestor's Photograph
Look Back at This Month's Posts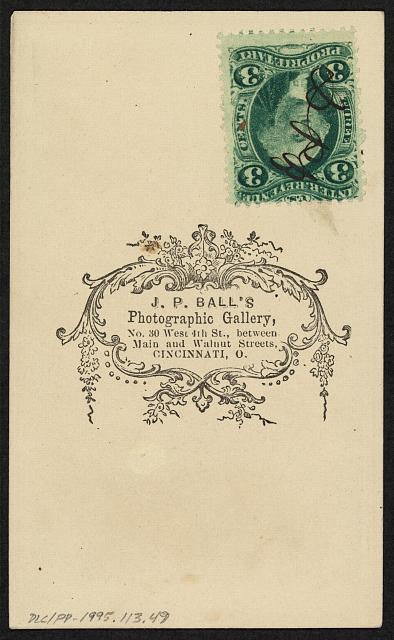 A Case Study: Identifying an Unknown Photograph
How to Determine the Date of an Old Family Photograph
Tuesday's Genealogy Tip – Cabinet Cards
Case Study: 5 Steps to Identify a Family Photograph
How to Date Photographs Using Tax Stamps
Your Ancestors + Funeral Photography
Best Practices for Storing Heirloom Photographs
Tuesday's Genealogy Tip – A Favorite Photo Resource
Digitize Your Heirloom Family Photographs
Resources for Safe Photo Storage and Preservation
We want to store our photographs safely for future generations. Finding appropriate storage supplies can be tough sometimes. Below are a few places to purchase your archival photo safe supplies.
Gaylord Archival – This is the "granddaddy of them all". You can order a free catalog and free booklets on preserving and storing your photographs and other ephemera.
Amazon.com – You can find many archival photo storage supplies.
The Container Store – Also, sells a variety of archival photo storage supplies.
Please note that this post contains affiliate links which means I may earn a commission if you decide to purchase a product/service. This does not cost you extra. Be assured I only recommend products/services that I use and think you would like too.
Take a second (or third or fourth or…) look at your heirloom family photographs. Can you discover any new clues to your genealogy research in your ancestors' images?