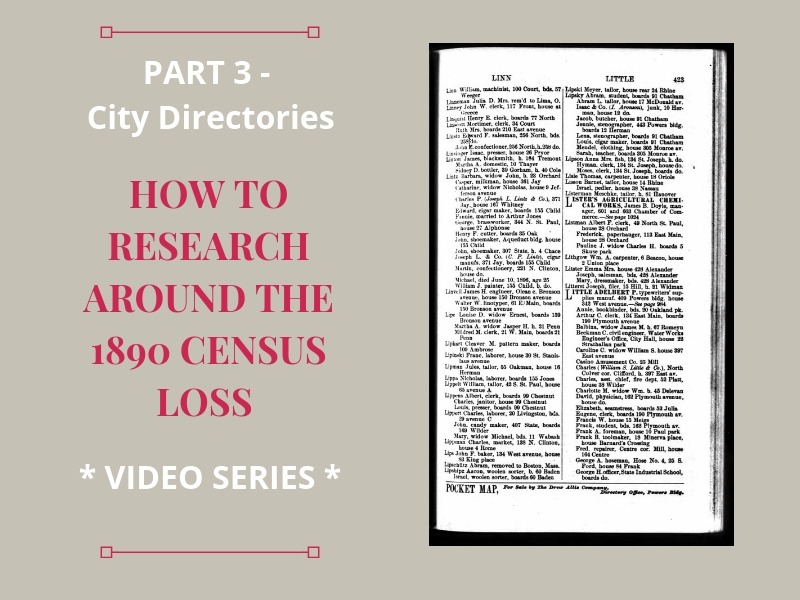 How To Research Around the 1890 Census Record Loss – Part 3: City Directories
The loss of the 1890 U.S. Census is a stumbling block for many genealogy researchers.  "Losing" our ancestor in 1890 is the cause of many brick walls, but we do have research options to overcome these brick walls.
Devon Lee  from the Family History Fanatics and I have teamed up once again to bring you an 8-part video series focusing on how to research around the 1890 census loss. We want to  take the overwhelm out of researching your ancestors during the 1890 US Census Loss time period.  And yes, we will have fun along the way!!
In this third video I am talking about using city directories to research around that 1890 census record "black hole".
Researching 1890 with  City Directories
Did you miss the first videos on the 8-part series?
In the next and 4th video  in our series we  will talk about the records of our ancestors' life events.
You might also be interested in:
::::::::::::
Pin for Future Reference!